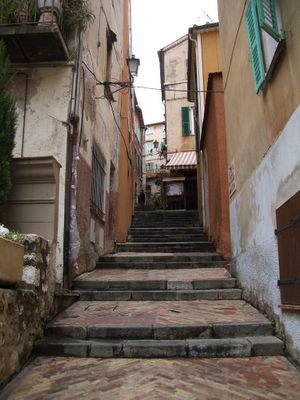 C'est dimanche, la journée de repos pour le personnel de LES CHRONIQUES. Alors, seulement cette photo que j'ai faite hier dans la vieille ville de Villefranche-sur-Mer.
C'est une bonne journée pour un regard à deux nouveaux blogs de mes amis:
Painting in the North
par Kes Woodward, un peintre qui a habité plus de 20 ans en Alaska, et
ways of praying: a woman and her wilderness
par Betsy Johnson-Miller, une poète dont j'ai fait la connaissance à Bennington.
Sunday, April 17, 2005